Furnace Installation
For virtually all customers, we can offer up to 2 years no payment and no interest (on select models). We also offer financing to make your installation affordable.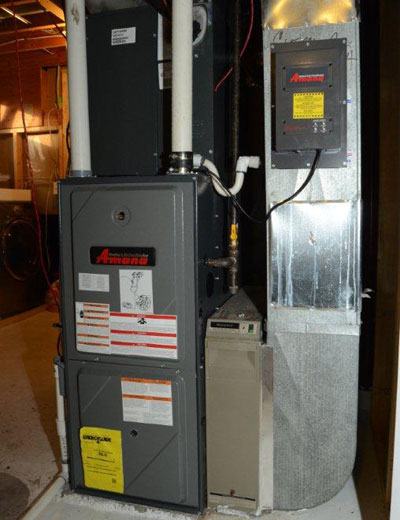 One of the most frequently asked questions we get is, when should I replace my furnace?  Many furnaces that are older than 20 years have cracked heat exchangers, which can allow deadly carbon monoxide to spread throughout your home.  Also furnaces older than 20 years, start needing extremely expensive repairs.  At times these repairs can reach $1500 to $3000.  Parts are not available for many of these older furnaces.  Many people think it is better to replace a 20 to 60 year old furnace rather than to get nickel and dimed to death on it, year after year.  Most of these older furnaces are only 50% - 80% efficient in gas usage, are only 1 stage with very expensive energy consuming fan motors.  Old furnaces only have 2 safely controls, new furnaces have 10 to 20 safety controls, many of which are interlocked to ensure you cannot burn up, blow up or die from carbon monoxide poisoning.  I believe it is very wise to replace furnaces that are older than 20 years, because of all the reasons I stated above.
A new furnace can cut gas consumption for a home in half, and electrical costs upto 75% while creating an incredible improvement in comfort.  Instead of 0 or 100% heat rate and only 1 fan speed, you can have 70 levels of heat output with matching air volumes.  Our new furnaces are usually much quieter than the old one was. 
We feature Amana furnaces and air conditioners, the only brand with lifetime unit replacement, 10 year labour, and 10 year parts warranty.
We also offer affordable efficiency with our Carrier, Heil, Goodman furnace and air conditioning lines.
We offer 2 year no payment or financing on select products, OAC.
With the amount you can save in heating costs your new furnace can more than pay for itself.
Please call for a free furnace installation quote.