Drains and Sewers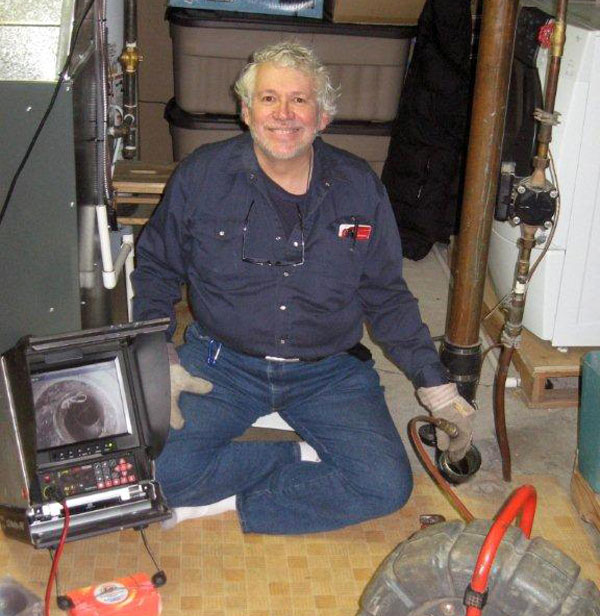 WARNING!  WARNING!  WARNING! 
If your house is more than 30 years old you may have a type of sewer that is made of tar and paper. This type of sewer pipe is extremely susceptible to root damage, crushing or breakage. Have your sewer video camera inspected every 5 years to prevent the most horrible mess in your basement from a sewer backup.
Ian's Furnace Service, Plumbing and Air Conditioning provides drain cleaning services to Calgary and the surrounding areas. We clean floor drains, shower drains, sink drains, and tub drains, clearing tough blockages quickly and easily. We can make your drain work like it should quickly and effectively.
We can repair or replace:
Plugged or slow draining toilets
Plugged or slow draining sinks
Plugged or slow draining bathtubs
Plugged or slow draining showers
Backed up floor drains
These types of problems are all associated with a clogged drain line.  Using the most up-to-date equipment in the plumbing industry, our Calgary drain cleaning professionals are able to unclog toilets, main sewers, kitchen sinks, bathtubs, showers, floor drains, downspouts, area drains and any other pipe or plumbing fixture.
We not only get results, but also give you answers to why your drain clogged and how to prevent it from happening in the future.
Video camera inspection of your sewer in Calgary
We have advanced video camera equipment that can inspect up to 200 feet of your sewer, identifying blockages, roots, damage, crushed, or shifted pipe that can cause the most horrible mess from a sewer backup.  We have pictures in thrilling brownovision!
Many companies will clean (auger) your main sewer drain without running a drain camera all the way through prior to cleaning the sewer.  This can severely damage or destroy your main sewer, necessitating an extremely expensive sewer replacement.  We recommend against cleaning a sewer without doing a video camera inspection first to avoid this risk.
Call for fast service to correct any of these problems.